8 Depression Treatments Other than Drugs
Depression is like a war. You either win or die trying.Don't let the needles scare you off. Studies have shown this traditional Chinese medicine can have the same effect as many antidepressants. By stimulating the right points in the body and correcting the imbalances of your Qi (for depression, usually between the thumbs and between the big and second toes), acupuncture could be the treatment for anxiety and depression that works for you.
Guided Imagery 
Guided imagery is the use of visualizations, words, and music to connect your body and your mind and promote positive changes, dealing with negative thoughts and emotions in a safe and relaxed atmosphere. . An instructor can take you through the process and help you enter a peaceful state, and can help relieve depressed thoughts, anxiety, and stress. Always work with someone trained to do so, because they will know what imagery will best help.
Primal Therapy
Dr. Arthur Janov's solution to therapy is an emotional roller coaster, but it may be the way for you to exorcise your depressed thoughts. To get out all that repressed anger and sadness, you're going to scream, attack a punching bag, roll around on the floor – anything to get out the latent aggression. Patients revert to a childhood state, a time when, as Dr. Janov says, the unfulfilled feelings of love and need created many of the neuroses people with today.
Natural Supplements 
There are plenty of natural ways to diminish your depression. Omega-3 fatty acids, found in fish oils, are some of the most popular, but others include vitamins B and D, 5-HTP, Monatomic Gold, and theanin. They can all help raise serotonin levels and activate calming neurotransmitters in a natural, chemically free way. Some can come easily and naturally, like vitamin D from the sun.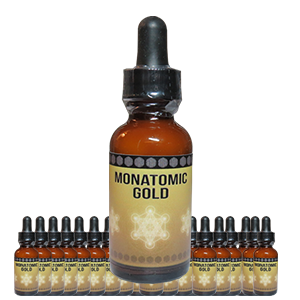 Anti-Inflammatory Diets
A diet with fewer processed foods, sugars, and fats can go a long way towards helping with depression. These sorts of foods can be full of toxins and irritants, which can cause an inflammation of the immune system, and prolonged inflammation can cause many different mood disorders. More organic fruits, vegetables, and high fiber foods in your diet won't aggravate your immune system. Try a system like the Mediterranean diet and see how your body reacts.
Transcranial Magnetic Stimulation
This is a treatment to stimulate areas of the brain and alleviate symptoms of depression. An electromagnetic coil applied to your scalp delivers a pulse that stimulates nerve cells and improves your mood. If medication and invasive treatments make you nervous, this might be the method for you.
Cognitive Therapy 
This type of therapy takes negative thoughts and emotions head on. The best way to describe its premise, according to its inventor Dr. Judith S. Beck, is "thoughts influence moods." Cognitive therapy helps correct the negative thoughts and opinions the depressed patient has of his or herself, and equips the patient with the tools to make sure any new thoughts do not distort or alter their worldview.
Exercise is key to alleviating depression, and often times it's as simple as getting outdoors. Going for a walk can help you get needed fresh air and sun, helps quiet the mind, and can stimulate serotonin and other chemicals that are needed for positive emotions.
Synchronicities – Does Everything Happen for a Reason?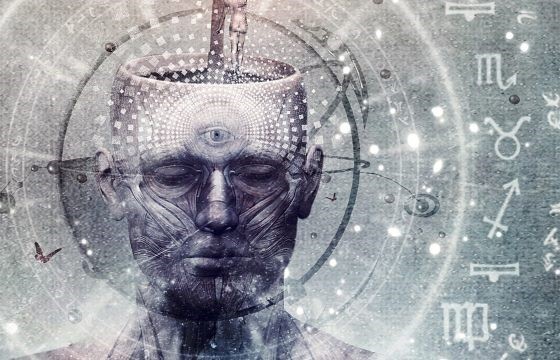 Have you ever experienced events that happened at similar times or appear related but have no visible connection to each other?  If so, you may have experienced a synchronicity.  The definition of synchronicity is the occurrence of events that happen at a similar time or appear significantly related but have no visible causal connection.  Which basically means that everything happens for a reason and one thing always leads to another.
For example, you end a bad relationship and then soon after someone new appears in your life or you walk into a book store and don't know what book to buy, then a book suddenly stands out to you or gets your attention.  Synchronicities may just appear to make a point or they may change your life entirely.  Look at the bigger picture of a synchronicity, think outside of the box (the patterns of reality) and don't ever just look at the actual experience. 
Synchronicities are people, places or events that your soul attracts into your life to help you evolve into a higher consciousness or to place a high emphasis on something going on in your life. Everything happens for a reason.  Events connect with each other. Synchronicities are events that are patterns that repeat in time.  These events are pre-programmed experiences that occur when one's DNA is programmed for a specific event in time.

The more consciously aware you become of how your soul manifests, the higher your frequency  becomes and ultimately, the faster you manifest positively.  Every day you encounter synchronicities and meaningful coincidences that you have attracted. In other words, they are created in the grid of your experience in the physical (your physical self/life).  Souls create synchronicities and they are played out in the physical. It's how reality works and how we are here today.
You may wonder, "How will I know when it's happening or not?"  Well, when a synchronicity is taking place you may receive a dream, vision or form of deja vu that prepares you for the event. Sometimes it just comes naturally without any warnings but usually it is right there for you to see, if you pen your mind.  Sometimes when things are falling apart, they are actually falling into place.  "When the person is ready to heal, the doctor will appear".
How To Hone Your Psychic Abilities

Psychic abilities aren't exclusive to a specific type of person. It's possible to have powers and not know it. In fact, we all have a certain type of intuition in our system – you probably can remember times when you felt an event or communication before it happened, but just shrugged it off as a coincidence. These intuitive events mean you have sensitivity beyond the physical senses. Honing this sensitivity and becoming one with your Spirit will take time and both physical and mental energy, but having the psychic ability is always worthwhile. 
The first thing to do is measure your intuitions and test what comes natural to you. There is no "one" psychic energy – different people are in tune with different energies, and just because you feel different than someone else, doesn't mean you're wrong. It's also important to believe that you can uncover abilities, cast away the negative emotions, and overcome the fears that you might have about the process. Tapping into your psychic abilities is a positive, holistic journey, and the experience getting there should be positive, too.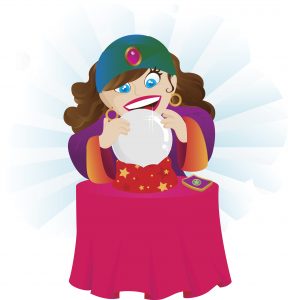 Once you have determined what type of abilities you have, it's important to listen to and trust your intuition. Your intuition is the inner voice, and you can't learn from its guidance until you come to trust it. Meditation and mindfulness exercises can help you give the intuition a louder voice, and in your day-to-day activities, trust it to guide you. Remember that this voice will not be the booming voice of some god, but very quiet and reserved. It's the opposite of your ego, the overpowering part of your mind, and making it the dominant voice you trust will take time.
Once you feel in touch with your inner voice, it's time to get in touch with other areas of the spiritual presence. Honing psychic abilities can't really begin until your mental and spiritual sides are clear and free of negative imbalances. Balancing your chakras, the points at which your physical and spiritual points meet, is incredibly important to starting the process; know the seven points and how you can align them. Balanced chakras also helps clearing your third eye, an important part of the intuitive mind that can provide perception beyond your ordinary senses. Meditation is important to this process, and crystals may help you clarify and amplify that energy as well. Don't rush the process, because it might be your confidence and ego talking instead of your intuition. Believing in you is not the same as overconfidence.
Once you trust your intuitive voice and believe your psychic abilities are coming to the surface, it's time to practice! Purchase some tarot or oracle cards, as these tools that can assist you in your readings and help your abilities flow out. Learn other abilities, such as palm reading. It's true when they say that practice makes perfect.
If you find you have increased psychic abilities, show gratitude to your Spirit. Psychic abilities aren't just yours – they come from something else, and to be thankful for gaining these abilities means a couple of things. Always ask for permission before giving readings or informing about feelings, don't abuse the power by looking into someone without their consent, and don't take people's money for what you know to be a false or convenient reading. Always remember to communicate with your inner abilities on a daily basis!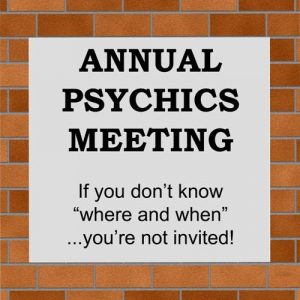 If you are having trouble with the process, find a teacher or authoritative voice you trust. They can help instruct and guide you through the steps and make sure you make positive progress. Don't buy into a program that requires a constant flow of money from you to the teacher; the process should be mutually beneficial and gratifying. Even if your psychic voice isn't exactly what you expected, the journey will help you and your Spirit become positive and more balanced.